If Emby is your home media server of choice, we show you how to use it.
setting up live TV in Emby requires a bit of effort on your part.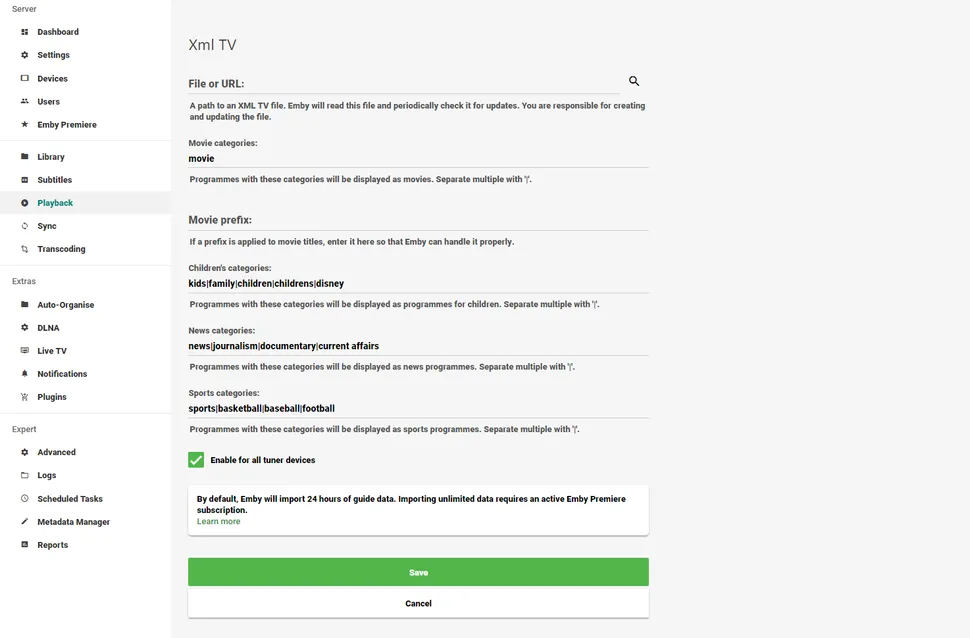 How to import TV channels?
You'll need to have some way to get channels into Emby in the first place. We use the excellent HDHomeRun Connect( opens in new tabs).
Emby supports M3U tuners and "others." However, your mileage may vary a little.
How to start and use a HDHomeRun tuner.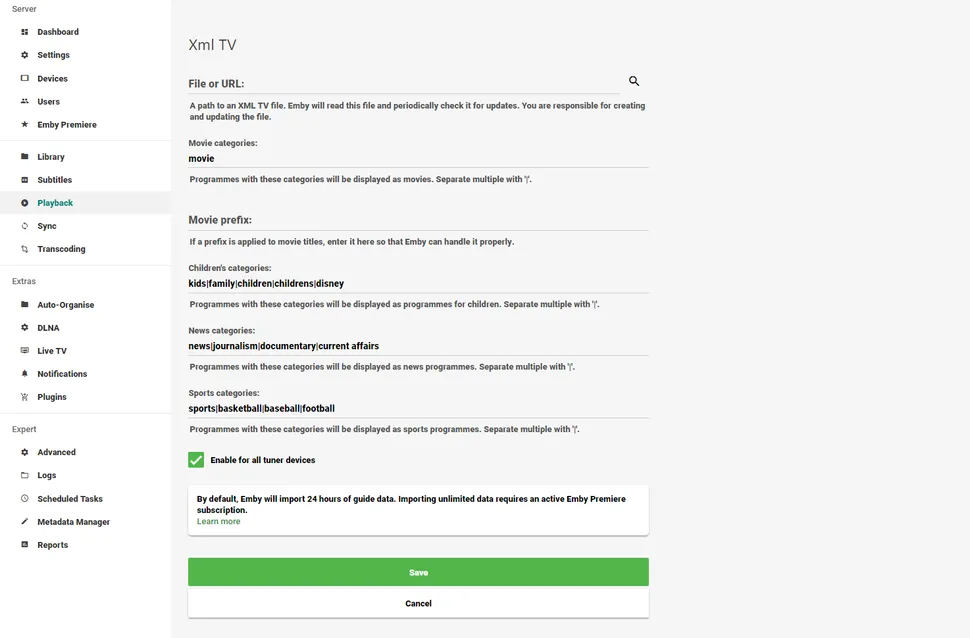 Load up Emby server dashboard.
Click live TV in the sidebar outside.
You can press the add button next to tuner devices.
You can either select your tuner type manually or you can see my devices.
You now have TV coming into your Emby server, but it has no guide, so all you have is channels.
How to add live TV guide data.
You need to get hold of a file from somewhere online that you can get the data you need.
Emby supports several popular options out of the box. These include Schedules Direct (paid) and XML TV (free).
For the purposes of this guide we used XML TV.
This involves going to the XML TV website and selecting a URL.
There are a few to choose from. You want to get the right one.
Go back to live TV on the Emby Dashboard.
To guide providers , you can press the Add button next to the guide providers .
Select the option that best fits your data. In this case, XML TV.
In the options shown above, paste your request into the top box.
You should now have a fully populated TV guide.
You can browse and find your favorite shows with ease and also set them up.
It allows you to use Emby in conjunction with its companion apps on your favorite devices to watch live TV whenever you want.